Federal Reserve: No rate hikes expected through 2023
Share - WeChat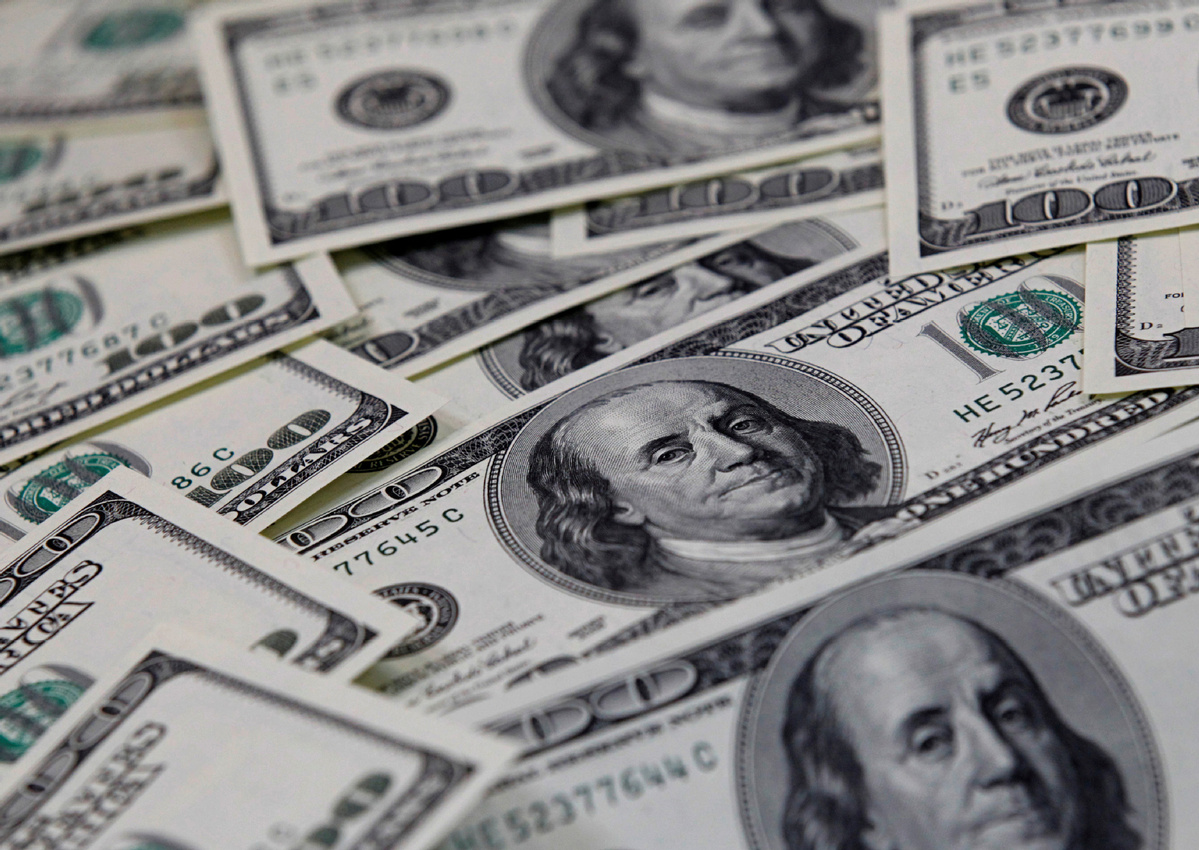 The US Federal Reserve on Wednesday kept interest rates at near zero and signaled a strong likelihood that there may be no rate hikes through 2023.
The central bank also reaffirmed its commitment to its quantitative-easing program for now, buying $120 billion in bonds per month — $80 billion in Treasury securities, plus $40 billion in mortgage-backed debt. It reiterated that it is still waiting to see "substantial further progress" toward its dual-mandate goals of maximum employment and stable prices before it pulls back on the purchases.
"We'll be carefully looking ahead," Fed Chairman Jerome Powell said at a news conference after the Fed released a statement following the conclusion of a two-day policy meeting. "When we see that we're on track" then "we'll say so, and we'll say so well in advance of any decision to actually taper."
The Fed said in its statement: "Following a moderation in the pace of the recovery, indicators of economic activity and employment have turned up recently, although the sectors most adversely affected by the pandemic remain weak," the Fed said in a statement released after the conclusion of a two-day policy meeting.
US stocks rose Wednesday after the Fed issued its statement and vowed to keep its easy-money policies in place until the US economy further recovers from the effects of the COVID-19 pandemic.
The S&P 500 and Dow Jones Industrial Average closed at record highs. The Dow Jones Industrial Average rose 0.58 percent to end at 33,015.37 points, while the S&P 500 gained 0.29 percent to 3,974.12. The Nasdaq Composite climbed 0.4 percent to 13,525.20, reversing losses in earlier sessions.
"The Fed statement today was more optimistic than some expected; they raised their outlook for both economic growth and the labor market," said David Carter, chief investment officer at Lenox Wealth Advisors in New York. "The market's view of the statement is that it was fairly optimistic."
Fed officials also said they expect stronger economic growth and lower unemployment this year than they did in December. Their median projection showed the US gross domestic product rising 6.5 percent in 2021, up from their December expectation of 4.2 percent. That would be the fastest growth pace in four decades, sparked by growing vaccination rates against COVID-19 and the $1.9 trillion in federal stimulus spending.
Some prominent economists — as well as Republicans in Congress — have projected higher inflation because of the combination of COVID-19 vaccinations accelerating and reopening the economy and the stimulus package signed by President Joe Biden last week that put $1,400 checks directly into bank accounts.
Worries about higher inflation rates have triggered a strong rise in long-duration Treasury yields and made technology and other growth stocks less attractive. The yield on the 10-year Treasury note, an important benchmark that influences the cost of borrowing for companies and households alike, moved higher as the Fed chair spoke. It ended the day at 1.55 percent.
The Fed said it expects inflation to accelerate to 2.4 percent this year, up from a December projection of 1.8 percent due to temporary factors that aren't likely to warrant a change in monetary policy. They expect inflation to slow to 2 percent in 2022 and 2.1 percent in 2023, reflecting their expectations that this year's pickup in price pressures will be temporary.
Officials predicted a short-term burst in inflation this year, but only slightly above the central bank's long-run goal of 2 percent, estimating that it could rise to 2.4 percent.
Most of the 18 Fed officials at the meeting still expect to hold short-term interest rates near zero through 2023, according to the Fed's updated economic projections released Wednesday. But seven now expect to start lifting rates in 2022 or 2023, up from five in December.
Powell stressed at his virtual news conference that this was a minority view. "The strong bulk of the committee is not showing a rate increase during this forecast period," Powell said, and added that the time to talk about reducing the central bank's asset purchases was "not yet".
"Indicators of economic activity and employment have turned up recently, although the sectors most adversely affected by the pandemic remain weak," the Fed said in its statement. "Inflation continues to run below 2 percent."
He said at the news conference that "the path ahead remains uncertain" and highly dependent on the coronavirus. The Fed chair and members of the Federal Reserve Board have been clear that they want to see a job market that is back at full employment, and inflation that is slightly above 2 percent and expected to stay there for some time before increasing interest rates.
The Fed cut interest rates to rock bottom a year ago as the pandemic led to shutdowns of huge parts of the economy. It also has been buying $120 billion in bonds per month, a policy meant to keep credit cheap and help the economy rebound from a virus response that has thrown millions out of work.
Agencies contributed to this story.